Fist & Heel Performance Group
The Company
Reggie Wilson/Fist & Heel Performance Group is a Brooklyn-based dance company that investigates the intersections of cultural anthropology and movement practices and believes in the potential of the body as a valid means for knowing. Our performance work is a continued manifestation of the rhythm languages of the body provoked by the spiritual and the mundane traditions of Africa and its Diaspora, including the Blues, Slave and Gospel idioms. The group has received support from major foundations and corporations and has performed at notable venues in the United States and abroad.
"Fist and heel is clapping and stomping, shouting and hollerin' – and the manipulation of energies."

–Reggie Wilson
Denied their drums, enslaved Africans in the Americas reinvented their spiritual dance traditions as a soulful art form that white and black authorities dismissed as merely 'fist and heel worshipping'.
fistandheelperformancegroup.org
---
PRESS KIT
The Director
Reggie Wilson (Artistic Director, choreographer and performer) founded his company, Reggie Wilson/Fist & Heel Performance Group, in 1989. Wilson draws from the cultures of Africans in the Americas and combines them with post-modern elements and his own personal movement style to create what he calls "post-African/Neo-HooDoo Modern dances."
His work has been presented nationally and internationally at venues such as Brooklyn Academy of Music, New York Live Arts, and Summerstage (NYC), Jacob's Pillow Dance Festival (Lee, MA), Yerba Buena Center for the Arts (San Francisco), UCLA Live, and Redcat (Los Angeles), VSA NM (New Mexico), Myrna Loy (Helena, MT), The Flynn (Burlington, VT), Contemporary Arts Center (New Orleans), Dance Umbrella (Austin, TX), Linkfest and Festival e'Nkundleni (Zimbabwe), Dance Factory (South Africa), Danças na Cidade (Portugal), Festival Kaay Fecc (Senegal), The Politics of Ecstasy, and Tanzkongress 2013 (Germany).
Mr. Wilson is a graduate of New York University, Tisch School of the Arts (1988, Larry Rhodes, Chair). He has studied composition and been mentored by Phyllis Lamhut; Performed and toured with Ohad Naharin before forming Fist and Heel. He has lectured, taught and conducted workshops and community projects throughout the US, Africa, Europe and the Caribbean. He has traveled extensively: to the Mississippi Delta to research secular and religious aspects of life there; to Trinidad and Tobago to research the Spiritual Baptists and the Shangoists; and also of energies" explains Reggie Wilson. to Southern, Central, West and East of Africa to work with dance and performance groups as well as diverse religious communities. He has served as visiting faculty at several universities including Yale, Princeton and Wesleyan Universities. Mr. Wilson is the recipient of the Minnesota Dance Alliance's McKnight National Fellowship (2000-2001). Wilson is also a 2002 BESSIE-New York Dance and Performance Award recipient for his work The Tie-tongued Goat and the Lightning Bug Who Tried to Put Her Foot Down and a 2002 John Simon Guggenheim Fellow. He has been an artist advisor for the National Dance Project and Board Member of Dance Theater Workshop. In recognition of his creative contributions to the field, Mr. Wilson was named a 2009 United States Artists Prudential Fellow and is a 2009 recipient of the Herb Alpert Award in Dance. His evening-length work The Good Dance–dakar/brooklyn had its World premiere at the Walker Art Center and NY premiere on the Brooklyn Academy of Music's 2009 Next Wave Festival. In 2012, New York Live Arts presented a concert of selected Wilson works, theRevisitation, to critical acclaim and the same year he was named a Wesleyan University's Creative Campus Fellow, received the 2012 Joyce Foundation Award for his new work Moses(es), and was named a Doris Duke Performing Artist. In 2013 Moses(es) had its NY premiere on BAM's Next Wave Festival and is currently touring.
CITIZEN Promotional Sizzle
---
Moses(es) Promotional Sizzle
---
Moses(es) Documentary
Repertory
Moses(es) is Reggie Wilson/Fist and Heel's rich evening-length work– choreographed for nine, set to live and Diasporic-influenced, layered vocalizations– that asks: how do we lead and why do we follow. This work's filtered through the multiple iterations of Moses represented in religious texts + in mythical, canonical + ethnographic imaginations.
theRevisitation is a full evening presentation of selected works from Wilson's repertoire, with a new twist. Previous performance standards have been cut, pasted and merged with new ideas, thoughts, and realities to reflect on Wilson's past, his approach to his body, its idiomatic movement and current perspectives. This show includes: the vocal suite called Hard Heads Make Soft Tales (a Sweetie), the duet, INTRODUCTION, and Big Brick: a man's piece.
The Salon Pieces are an alternative to full Company presentations. A full evening of short works from Wilson's repertoire that are performed by one to three performers are offered for presentation, including pieces such as Tales from the Creek, Introduction, Untitled, and The Dew Wet.
---
In Development
CITIZEN – NDP TOURING SUPPORT AVAILABLE IN 16/17 CITIZEN is Reggie Wilson's new project. It asks: What does it mean to belong and What does it mean to not want to belong? In this new project Wilson takes these questions out of the theoretical and cerebral, and confronts them on the physical, personal and practical, as well as on macro levels. This new work wrestles with human desires, re-actions, vital actions, relationships and responses to and about the very private, public/group-matter of 'belonging to'.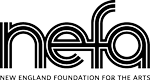 The core of this project lies in ongoing research and a deepening interest of the work and life of folklorist, dramatist, Novelist, and Anthropologist Zora Neale Hurston. Wilson realized that Zora was among the African American artists who did not carve a path to Paris or Europe and even though her pursuits took her to far-flung places, she always returned home to America and lived here 'til her death.
With CITIZEN, Wilson is taking time to methodically break down, investigate, extract facts, and realize his thoughts and considerations related to the complicated reasons why Hurston favored American home soil (and others didn't).
This project's Conceptualization and Questioning (phase 1) was born during Wilson's visit to Paris (spring 2014). A single, significant fact of Zora not migrating to Paris or anywhere in Europe, nagged at Wilson. Questions raced: What was/is the allure of Paris; What did Black folks find there that was truly different from here (in America); How did this 'difference' affect them, their art and their craft; Is 'exotique' another name for 'other'; What did Black folks need to be free and independent; How does one come Home after Paris, and with what; How is a sense of belonging related to being an individual; What does it mean to 'transition'; Immigration; Are African Americans 'immigrants' in the country of their birth; What is civic duty? How did African-Americans fight for the right to participate?
Wilson's creative process for CITIZEN includes investigations and research that apply relentless and ongoing questions to a seemingly select list of personalities and events: Josephine Baker, Langston Hughes, James Reese Europe, W.E.B DuBois, Richard Wright, Eugene Bullard, Alain Locke, Nina Simone, Maya Angelou, James Baldwin and Louis Armstrong, Jean Baptiste Belley and William Henry Johnson are longstanding persons-of-interest–Senegal-born M. Belley fought for Haitian Independence from the French and William H. Johnson was valet to Abe Lincoln but bears the U.S. government-issued headstone with the title CITIZEN; Ms. Jane Elliot's "Blue Eyes/Brown Eyes" Exercise, a social experiment with controversial outcomes; comic and American personality Pearl Bailey; bi-racial personality and Broadway performer Carol Channing; and black Shaker Leader Rebecca Cox Jackson within a conflicted America, are among the triggers serving as thought-provoking, pivotal and grounding, research elements relevant to the project.
It is expected that this list will grow as elements of the project's research provides points of intersection; deeper investigation promises to offer fresh perspectives, stimulation and extensive conceptual support for the creation of CITIZEN.
CITIZEN is currently a work for 5-7 performers. Wilson visualizes a series of solos supported with group sections.
Project Timeline:
phase 1: Conceptualization (Following Ideas, Interests & Inquiries, Travel):
JAN 2014 – Premiere (2016)
phase 2: Research and Planning (Continued Travel, Questioning, Development):
MAY 2014 – DEC 2014
phase 3: Choreographic Development and Production* (Rehearsal):
NOV 2014 – 2016
phase 4: Presentation (Premiere at FringeArts in September 2016, Performances and Touring):
2016 – 2018
* Choreographic and Production development residencies include activities such as: 1-2 Work-In-Progress, Open Rehearsals, Educational and Community Programs, and Lectures.
Community Engagement and Residencies
Community Shouts – stimulating, transformative sing-a-longs where participants restore and connect to their rhythmic voices and bodies. The Shouts unearth some of the origins, functions and interconnections through tales and songs from Africa and the African Diaspora (the Caribbean and American south).
Creative Healing Workshops – company members guide and participate in creative writing, and/or movement workshops for young people and seniors.
Open Rehearsals and Post-performance Discussions – audience, performers and choreographer make contact on a more intimate level, either in the studio or post-performance, during which time audience members and performers have an opportunity to exchange perspectives and further understand Wilson's process and presentation.
Master Classes and Workshops – choreographer Reggie Wilson teaches Master Classes in his particular movement idiom, merging contemporary Technique and post-modern structures with rhythmic folk traditions. Wilson also conducts workshop intensives in Dance Composition.
Lectures – Wilson delivers engaging and informative lectures on his career arc, research (kinesthetic and academic), and on various cultures and communities of the African Diaspora.
Lecture/Demonstrations – consists of various themes related and relevant to the presented performance.
TOUR DATES
Rutgers University

New Brunswick, NJ

Cal Performances

Berkeley, CA

Columbia College Chicago

Chicago, IL

Wesleyan University Center for the Arts

Middletown, CT