Contra Tiempo
The Company
CONTRA-TIEMPO is a bold & multilingual Los Angeles-based dance company founded and directed by Ana Maria Alvarez. Their work, rooted in Salsa & Afro-Cuban, draws from Hip-Hop, urban & contemporary dance-theater. Alvarez and her company create physically intense and socially astute performance work that pushes the boundaries of Latin dance as an expressive cultural and contemporary form. CONTRA-TIEMPO takes Salsa back to its roots as a mode of expression for the struggles of the working class and is committed to making high quality, professional performance work accessible for all, regardless of race or class. The company exists inside of and embodies the 'in between' space: leader/follower, immigrant/American, English/Spanish, performer/listener. They embrace this liminality as artists within communities, both on and off stage. CONTRA-TIEMPO is a rich tapestry of professional dancers and performers from varied styles, many of whom are immigrants or first generation North Americans, and exist within the varied and infinitely complex political and personal landscapes that Alvarez addresses both on and off stage. Resident composer and co-founder, César Alvarez, approaches the music for the group as if it were a new genre. CONTRA-TIEMPO's movement narrative calls for a complete rebuilding of "dance music" using a sonic vocabulary as far-reaching and diverse as the company members' backgrounds. In the original music he composes for CONTRA-TIEMPO's performances, César deconstructs salsa, collaging Americana with hip-hop, poetry with clave, industrial and found sound with the powerful rhythmic traditions of the African Diaspora.
"… much more than just dance, but an amazing expression of movements that embody the strength of the Latino Community and their struggle to live in a country that is not their own"

— LA Opinion
CONTRA-TIEMPO has a strong touring record which includes, Ordway Center for the Performing Arts (MN), Modlin Center for the Arts (VA), UNC Wilmington (NC), Dance Place (DC), ASU Gammage and Mesa Arts Center (AZ), Lincoln Center OOD (NYC), Ford Amphitheater (CA) & Jacob's Pillow (MA) among others. The company is known for their powerful engagement work and directly involving communities and audiences in art making. The company has several large-scale performance works, many shorter pieces, dance residency programs for youth, and master classes (in various genres) for all ages. When booked and utilized fully the company has been known to sell out venues with the majority of audience members being first time ticket buyers. This company's specialty is engaging new audience members. In 2014 CONTRA-TIEMPO toured to South America as dance ambassadors, with DanceMotionUSA, a program of the Bureau of Educational & Cultural Affairs of the US Department of State, produced by BAM, showcasing the finest contemporary American Dance abroad.
---
PRESS KIT
The Director
Ana Maria Alvarez is a Cuban-American choreographer, born and raised in the Southern and Northeastern United States. Alvarez has received numerous awards and recognition from the arts world and beyond, including selection for DanceMotionUSA (BAM and US Department of the State), The Association of Performing Arts Presenters Emerging Leaders Institute and Leadership Think Tank, Mujeres Destacadas from LA Opinion (newspaper), LA City Council District 11, Durfee Foundation, Puffin Foundation, Instituto de Cultura de Puerto Rico and Brooklyn Arts Exchange's Artist in Progress Award among others. She is a five-time grant recipient from the Center for Creative Innovation, a four-time grant recipient from the National Association for Latino Arts and Cultures, four-time LA Department of Cultural Affairs Artist in Residence grantee and was recently awarded a grant from the NEA as part of the American Recovery and Reinvestment Act. Most recently her new evening length work "Full Still Hungry" was supported by the James Irvine Foundation and United States Artists (through their online support program). In the last few years, Alvarez has been commissioned by Jamie Nichols' Celebrate Dance, St. Joseph's Ballet (Now called the Wooden Floor) and CounterPULSE's Performing Diaspora Festival. Last year Alvarez was invited to choreograph the first of seven plays about Hunger with Cornerstone Theater and Homeboy Industries. Alvarez is regularly invited to speak about her work, and recently spoke at a DanceUSA Annual Conference and at El Teatro del Lago in Frutillar, Chile, about "fusion and the use of traditional movement forms in contemporary dance." In 2012 Alvarez was invited by the LA Department of Cultural Affairs and America Dance Abroad, to represent Los Angeles contemporary dance and CONTRA-TIEMPO at the Internationale Tanzmesse, in Dusseldorf, Germany. Several months later, she was invited back to Dusseldorf to participate in a new choreographers lab called IPAY Kindling/Fresh Tracks. Alvarez was selected from a competitive pool of applicants, as the only North American Choreographer to participate in this new program. The development of her newest work, an Urban Latin Dance Theater version of the Tempest is being supported by UCLA's Center for the Art of Performance, where she is currently an artist in residence.
"The new face of Los Angeles dance, the new voice as well…"

–Los Angeles Times
Alvarez began her technical dance training at the age of five with Ballet until her teen years, when she became rooted in Dunham Technique, Afro-Cuban (Foklorico) and Afro-Haitian. She was exposed to Salsa as a child and continued to develop her knowledge of the form through frequent trips to Cuba and dancing in New York and Miami. Alvarez studied Modern dance at the North Carolina School of the Arts and has trained with the Urban Bush Women, Cutumba, Narcisco Medina, Dr. Elenor Gwynn, Katherine Dunham, Vic Marks and David Rousseve among others. Additionally she spent seven months studying and performing Tango in Argentina in 1998. After receiving a BA in Dance and Politics from Oberlin College (where she first began her work with contact improvisation) Alvarez moved to Brooklyn and lived, danced and performed in NY for several years before heading to Los Angeles in 2002. There, Alvarez received her MFA in Choreography from UCLA's Department of World Arts and Cultures. Her thesis work, which explored the abstraction of "Latin Dance", specifically Salsa, as a way to express social resistance within the US immigration battle, grew into a piece called "CONTRA-TIEMPO/Against the Times". This piece eventually became the impetus for founding CONTRA-TIEMPO in 2005.
Agua Furiosa – promo
---
Full Still Hungry – promo
---
I Dream America (excerpts)
---
CONTRA-TIEMPO dances for Ecuadorian elderly
Repertory
Agua Furiosa (2016), CONTRA-TIEMPO's newest work, challenges audiences to confront harsh realities of race in our country. Inspired by Shakespeare's The Tempest and Oya, the Afro-Cuban deity of wind and storms, artistic director and choreographer Ana Maria Alvarez, harnesses her unique urban-Latin movement approach to create a visually stunning and thought provoking evening of dance performance. Agua Furiosa merges call and response, a live vocalist, water themes, fierce physicality and the performers' own personal multicultural narratives. Audiences will walk away from Agua Furiosa, impacted and inspired to locate themselves inside the complex and transforming conversation of race in America.Creative collaborators include sound designer d. sabela grimes, vocalist Pyeng Threadgill, lighting designer Masha Tsimring and director Michael Garces. View the tech rider
SHE WHO: Frida, Mami & Me (2016) Through generous support of the Princess Grace Foundation, Choreographer Marjani Forté set an original new work on the company called SHE WHO: Frida, Mami & Me. SHE WHO: Frida, Mami, & Me is a dance work looking at the life, mythology, and properties of Mexican Visual Artist Frida Kahlo and Nigerian Deity Mami Wata. Their stories, timeless and provocative, have spurred a nuanced and multi-cultural dialogue between African American choreographer Marjani Forte-Saunders and the Urban Latin Dance Theater CONTRA TIEMPO. Together, they traverse the turbulent waters of protest, feminism, resilience, and identity through these earthly and mystic beholders of culture. Costume design by David Reynoso. Lighting design by Tuce Yasak. A first-stage showing of this work was presented as part of the Ford Theatres' 2016 summer Signature Series in August 2016.
Read the LA Times review of SHE WHO here.
Full Still Hungry (2011) is the company's newest work, which premiered in September 2011 to a sold out Ford Amphitheater in Los Angeles, CA. CONTRA-TIEMPO brings together Salsa, Afro-Cuban, urban and contemporary dance-theater, to create an invigorating blend of physically intense and politically astute performance work about food, Carmen Miranda, and finding nourishment inside of the all-consuming American capitalist juggernaut. Food is not just the material we put in our bodies to sustain life – but a web of relationships, histories, choices, decisions that all impact the world around us. Original music composed by co-founder and resident composer, Cesar Alvarez, and is performed live with a six-piece band, of all-star musicians. Whether you are devouring the fruit of Carmen's headpiece, indulging in Moros Y Cristianos (the Cuban version of black beans and rice), or tasting each performer's deeply personal connection to food and family, "Full Still Hungry" serves up a blend of both physical intensity with invigorating contemplations. View the tech rider
Residency activities offered with this piece are connected to food justice and re-education. Activities can connect directly to the company's movement genre: Urban Latin Dance, specifically Stepping, which is a part of the work. Community members (with a week of dedicated residency work) can be incorporated into the final production.
CONTRA-TIEMPO: Past to Present, an evening of repertory works. Against the Times (2005). Salsa is a dance form that is rooted in Cuban and Puerto Rican cultural tradition. It is laden with social and political contradictions; a dance of resistance. Salsa is an improvisational form that is created and recreated with every new combination of people that dance it; a dance of change. Born from the fusion of African and Spanish musical influences, it was originally created as a cultural voice and form of expression for working class people; a dance of the times. Salsa has always been a patriarchal dance form, in that men are leaders and women are followers. In more recent times, the over-sexualized representations of women have gotten more extreme, especially in styles that have been popularized by ballroom dancing and in Hollywood films. The cast of CONTRA-TIEMPO will flip the script on who leads whom… Together they will move resistance from being adversarial to being the fundamental key for communication and empowerment between partners and for a people. I Dream America (2008). This piece seeks to engage the tensions, commonalities, strains and histories between the Black and Latino communities. Traversing the political landscape of immigration and Hurricane Katrina, I Dream America investigates compassion and peace and paints a disarming and thought-provoking critique of contemporary life and injustice. Much of this piece was inspired by a poem written by Melissa Ortiz in 2006, one of Ana Maria's 12-year old students at UCLA's Seeds University Elementary School in LA. Created from an assignment that directed students to respond to Langston Hughes' poem "Let America Be America Again" – Melissa and several of her classmates wrote their poetic responses within the context of major federal and state immigration legislation being debated that year. Melissa chose to respond with a poem written from the perspective of her mother who immigrated to Los Angeles from Guatemala in search for a better life for her family. Brackish Water (2008). This exciting work was commissioned by New Dance at Saint Joseph Ballet in Orange County. A beautiful display of the company's signature Urban Latin Dance Theater physicality and strength – the performers dance, crash, fall and explode the intersections and contradictions of manhood, survival and community within the context of war. Selected excerpts of "Full Still Hungry" (2011). Food is not just the material we put in our bodies to sustain life – but a web of relationships, histories, choices, decisions that all impact the world around us. Full Still Hungry is an invigorating blend of physically intense and politically astute performance work about food, Carmen Miranda, and finding nourishment inside of the all-consuming American capitalist juggernaut.
Residency activities can connect directly to the company's movement genre: Urban Latin Dance and Salsa as a metaphor for building community and engaging in meaningful dialogue. The work can connect to Latin Social dance communities, hip hop communities, stepping communities and contemporary dance communities and can bring together communities that have otherwise felt marginalized (racially, ethnically, class and/or artistically). This work needs a minimum of five days if participants will perform with the company. The company can work in a variety of settings, with all skill level/experience and all company members have the capacity to teach. Residency activities happen with team teachers (a minimum of two teachers per group).
In Development
JoyUS – NDP TOURING SUPPORT AVAILABLE IN 18/19
"joyUS" (working title) will be an evening length participatory Urban Latin Dance Theater experience that takes on joy as the ultimate expression of resistance. Whenever humans have survived immense hardship and injustice, prevailing with their humanity intact, the presence of joy­­or, the knowingness and celebration of our true beauty and power­­ has always been at the root. With sound by d. Sabela grimes and songs by Las Cafeteras, "joyUS" reclaims the dominant deficit ­based narrative of people of color in this country as being underprivileged, voiceless, powerless, and victimized, and flips it on its head by embodying stories of joy collected from communities of color in South Los Angeles. These stories will be personal truths about the power of hope, faith, and family, the strength of the villages that have raised our children, the wealth that lives in our collective histories of struggle and resistance.
These truths will be embodied through the technically rigorous social dance forms that were born out of these experiences, that are at the root of our company's Urban Latin Dance technique, and that are the physical embodiment of that most powerful, healing joy. Through the conversations with South LA communities, retelling their stories through movement on the concert stage, inviting audiences locally and nationally to actively participate in what they're experiencing on the stage, and continuing to engage broader audiences in the telling of their own truths, we will create spaces of joy and healing, allowing the collective "us" to feel more connected, loved, powerful, and alive.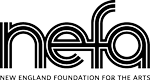 ---
Community Engagement and Residencies
SCHOOL PERFORMANCES AND WORKSHOPS. Through performances and interactive workshops students celebrate their connected histories and are inspired to find their own cultural voices. The company's performances run approximately 45 minutes. CONTRA-TIEMPO will begin by introducing themselves and the piece to the children, and lead a quick call & response activity. They will then perform their piece (there are several to choose from) and leave about 5 minutes in the end for questions and answers for the artists.
COMMUNITY WORKSHOPS. CONTRA-TIEMPO caters their workshops to the unique needs and interests of each community they work with. In all of their workshops they use Salsa, Afro-Cuban and their own Urban Latin Dance Theater movement technique. They explore the fundamentals and principles of leading and following combined with improvising in pairs, groups, and as individuals. In their technical dance workshops they pull from the Rueda (Cuban Salsa) and work with students around concepts of 'compassionate partnering' and movement metaphors. In their choreographic workshops, students will create movement studies designed to engage with, and push audiences to redefine and explore new ideas about dance partnering and what it means to work as community.
TOUR DATES
Shenandoah Center for the Arts

Winchester, VA

Lincoln Center Education

NYC, NY

Kravis Center

West Palm Beach, FL

Arts for the Schools

Truckee, CA