David Roussève/REALITY
The Company
Founded in 1988, DAVID ROUSSÈVE/REALITY creates evening-length expressionistic dance/theater works that combine the accessibility, grit and passion of African American traditional and pop cultures with the challenging compositional structures of avant-garde dance and theater to explore socially-charged, immensely relevant, and often spiritual themes. Steeped in the power of storytelling and moving freely between wild humor and harsh reality, the work of REALITY braids words, movement, and elaborate visual imagery into a compositional framework that is 'reinvented' to meet the demands of each piece. Roussève writes "My work for REALITY addresses a myriad of social issues from AIDS, to racism, to sexism, to homophobia, to transnationalism but does so within an avant-garde context. And as a gay citizen of color who grew up at the apex of the civil rights movement, above all else my work hopes to create an empathetic conversation that transcends the boundaries of difference to communicate on the level of the heart." For the Los Angeles performances of the evening length Saudade REALITY received the LA Horton Award for "Best Company Performance of 2009". The Los Angeles Times called the company's performances of the evening-length Stardust "One of the Best Dance Events of 2014."
"A transcendent coming-of-age tale of universality, aspiration and identity. #Plzgo."

— Los Angeles Times
REALITY has performed throughout the U.S., Europe, and South America in venues including among many others, the Brooklyn Academy of Music's Next Wave Festival, Lincoln Center, Jacob's Pillow, Cal Performances' Zellerbach Hall, UCLA Live's Royce Hall, The Krannert Center for the Performing Arts, Peak Performances, Clarice Smith Performing Arts Center, the Dance Center at Columbia College, On the Boards, Diverseworks, Yerba Buena Center, ASU's Gammage Hall, Walker Art Center, LA Mama, PS 122, the Kitchen, Redcat, Highways, Houston's Wortham Center, the Internationales Sommer Theater Festival in Hamburg, London's South Bank Center and Dance Umbrella, Birmingham Repertory; Manchester's Green Room, Paris' American Center; Lyon's Biennale de la Danse; and in Brazil in Rio, Sao Paolo, and Bahia.
Building an informed and involved public audience for contemporary performance is central to REALITY and the company has an extraordinary breadth and depth of experience in planning and conducting educational and engagement activities with communities including women, at-risk youth, African American, and people with HIV/AIDS.
---
PRESS KIT
The Director
Choreographer/writer/director/filmmaker DAVID ROUSSÈVE is a magna cum laude graduate of Princeton University and a Guggenheim Fellow. He has written, directed, and choreographed 13 full evening works for David Rousseve/REALITY including three commissions for the Next Wave Festival at the Brooklyn Academy of Music. Roussève has also created 12 commissions for other companies including Ballet Hispanico (in collaboration with Eddie Palmieri), Dancing Wheels, Cleo Parker Robinson Dance Theater, Atlanta Ballet (with a live performance by the Morehouse College Glee Club), Houston Ballet, Dance Alloy (in collaboration with Ysaye Barnwell of Sweet Honey in the Rock), and Ilkhom Theater Company of Tashkent, Uzbekistan.
As a filmmaker David has created three short films including 2012's Two Seconds After Laughter for which he served as director, writer, and choreographer. Shot in Java Indonesia, Two Seconds is a wholly original intersection of documentary, narrative short, dance-for-camera, and surreal fantasy. The film has screened at 35 film festivals in 12 countries and won or was a finalist for 13 festival awards including five for best short. David was twice a fellow in the Sundance Feature Film Development program's Screenwriter's Lab and is the recipient of First Place Screen Choreography at the prestigious IMZ International Dance Film Festival. In 2014 his screenplay adaptation of his dance/theater work Urban Scenes/Creole Dreams was a finalist for "Best Historical Screenplay" and a semi finalist for "Best Dramatic Screenplay" in the Feature Film Screenplay competition at the 2014 Nashville Film Festival.
Roussève's writing has published in collections by Bantam Press' and Rutledge Press. Roussève's awards include a "Bessie" (N.Y. Dance and Performance Award), three (LA) Horton Dance Awards, the Cal Arts/Alpert Award in Dance, seven consecutive NEA Fellowships, the Distinguished Alumni Award from the Association of Black Princeton Alumni, 2 Irvine Fellowships in Dance, and a Creative Capital Fellowship.
Among others David has served on the faculty of Princeton University, Columbia College summer program, and Randolph Macon College. In 1996 he joined UCLA's Department of World Arts and Cultures/Dance where he is Professor of Choreography and former Department Chair. In 2014-15 David served as Associate Dean of Academic Affairs for the School of the Arts and Architecture and is currently serving as Interim Dean until spring 2017.
Halfway to Dawn: The Strayhorn Project – Rehearsal footage
---
Stardust – Trailer
Two Seconds – Trailer
Repertory
STARDUST (2014) is an evening length work choreographed, written, and directed by David Roussève. The piece explores the evolving nature of intimacy in our technology-driven, furiously-paced world. Redefining the coming of age story for the electronic age, the piece follows a gay African American teen as he negotiates a difficult adolescence. "Stardust" follows this urban, distraught, yet relentlessly hopeful protagonist as he searches for the meaning of love and compassion in a life that seems bereft of both. The teenager never appears on stage as a "character" and no performer "plays" him live. We know him by the (projected) text messages he sends (but that no one answers), by the fantastical imagery created in his mind, by the sounds that both comfort and challenge him, and by the abstract dance movements that are the analog of his states of mind and heart. Performed by a company of eleven, "Stardust" features video art by Cari Ann Shim Sham, sound design and original music by d. sabela Grimes, lighting by Chris Kuhl, dramaturgy by Lucy Burns, and a score of lush recordings by Nat King Cole.
TWO SECONDS AFTER LAUGHTER, David Roussève's third film, is an original intersection of dance-for-camera, docu-drama, and dream-like fantasy that creates a border-jumping dialogue on a universal irony: The heart longs most for the one place to which it can never fully return… home. With a narrative inspired by choreographer Sri Susilowati's experience of leaving Indonesia to become a dancer in America, "Two Seconds" weaves stunning cinematography shot in Java and edited by "Stardust" video collaborator Cari Ann Shim Sham*, traditional Indonesian dance, an original postmodern Sundanese score, and an emotionally-potent narrative. The film resonates with the complicated emotional residue of our contemporary, border-obliterating world.
The fifteen minute short film Two Seconds After Laughter can be screened in conjunction with performances and/or screened as a component of residency activities.
---
In Development
HALFWAY TO DAWN: THE STRAYHORN PROJECT – NDP TOURING SUPPORT AVAILABLE FALL OF 18 THROUGH FALL OF 19
Though instrumental to the creation of arguably the most important body of work in American music history, Billy Strayhorn (1915-1967) remains decidedly less known than his larger-than-life collaborator. As Duke Ellington's main arranger and writing partner he wrote or co-wrote Ellington signatures like "A Train", "Satin Doll", "Something to Live For", "Rain Check" and "UMMG".   But gay, out, and living in Harlem in the 1940's-60's, Strayhorn died largely unknown and uncredited for his work; having instead led a remarkably private life, whether by personal choice or- as suggested by biographer David Hadju- because he was aware that the larger public beyond his jazz family would not accept his sexual identity. Hajdu writes "It really was truth or consequences and Billy went with truth. Forsaking public prominence, Strayhorn found personal freedom in service to the Duke Ellington Orchestra."
Redefining 'biography' as the intersection of fact, conjecture, comment, abstraction, and fantasy, Halfway to Dawn seeks to uncover the complicated emotional 'truths' of Billy Strayhorn's life while creating a dialogue on urgent social 'truths' of our own. Moving fluidly between past, present, and fantasy, the evening-length work will layer video-projected text conveying the facts of Strayhorn's life, projected abstract video art exploring the emotional undercurrents of his journey, and passages of expressionistic physical theater that expand the political urgency of his narrative into our own lives. But the core of the piece will be Strayhorn's wildly diverse music as interpreted through a unique dance vocabulary melding jazz, modern/postmodern, and social dance.
The themes of fame and privacy residing at the core of Strayhorn's journey have never been more resonant than today- the era of Kim Kardashian when fame has been redefined as the goal itself; when social media over-sharing and NSA-spying have driven privacy into extinction; when asserting racial and sexual identity can be a matter of life and death.   While the line between arranging, producing, and composing has always been tenuous, the notion of creative authorship was forever complicated when sampling became vital to hip hop composition and Beyonce's uncredited use of other artists' choreography and shot-for-shot filmmaking became a form of 'homage'. But ultimately Strayhorn's narrative- with subtexts of legacy, 'footprint', and the urgent desire to simply be remembered- insinuates a timeless dialogue on the human condition and the impermanence of existence. These contemporary themes will feed the performance both as explicit references and thematic undercurrents.
Halfway to Dawn will be written, directed, and choreographed by David Roussève and performed by the 9-member company David Roussève/REALITY. Roussève will work with long time collaborators Cari Ann Shim Sham* (video) and Lucy Burns (dramaturgy). Chris Kuhl will design lights that shift seamlessly between the past, present, and fantasy worlds; d. Sabela Grimes will create an on-going sound design grounding the piece in a jazz inflected, hip hop affected present.
But the heart of Halfway to Dawn will be the dancing to Strayhorn's remarkably intelligent, 'blow the roof off' music. From a series of emotion laden ballads to a series of ebullient jazz anthems, Strayhorn's music and the choreography exploring its rhythmic foundations and emotional undercurrents provide the work's very raison d'etre. The choreography pushes to new ground Roussève's exploration of the intersection of jazz and postmodern vocabularies, begun in his 2014 work Stardust (set to the music of Nat King Cole).   In Halfway to Dawn, the polyrhythms of African American social dance meet the rolling hips of Fosse, meet and the sequential flow of postmodern dance.
Halfway to Dawn will premiere in fall 2018 with subsequent touring. The company is seeking co-commissioners and touring partners.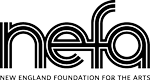 Community Engagement and Residencies
Building an informed and involved public audience for contemporary performance is central to the work of both David Roussève and REALITY. Among others, Roussève and the company have worked with the women, at-risk-youth, HIV/AIDS, LGBTQ, senior, Christian and African American communities. As Professor of Choreography in the UCLA Department of World Arts and Cultures/Dance Roussève is fully engaged in a global conversation about the role of artist as activist and the crucial role of art in the survival of the human spirit.
While there is a list of available residency activities, Roussève is eager to work individually with presenters to design activities that resonate with the multi-layered, socially-poignant themes of the work, but also engage with the specific needs of local communities. With "Stardust", as example, Roussève has worked with presenters to use the work to create potent public dialogue around teen bullying, gay marriage in the African American Christian community, and the relationship between spirituality and queerness.
Among the possibilities for engagement:
OPEN REHEARSALS AND POST PERFORMANCE TALKS – around the social content and interdisciplinary composition of the work.
REPERTORY OR MASTER CLASSES – in technique that fuse modern/postmodern and jazz dance.
LECTURES OR WORKSHOPS ON 'DANCE FOR CAMERA' – they include screenings of Roussève's dance films Two Seconds After Laughter and Bittersweet.
COMPOSITION WORKSHOPS – led by Roussève and designed for the experience-level of the participating choreographers.
FEEDBACK SESSIONS – with Roussève on the work of experienced local choreographers.
LECTURES/WORKHOPS BY ROUSSÈVE – on "Creating Socially Engaged Art: Can Dance Change the World?"
MOVEMENT WORKSHOPS DESIGNED FOR THE NEEDS OF PARTICULAR COMMUNITIES – (e.g., women, at-risk youth, people with HIV disease, etc).