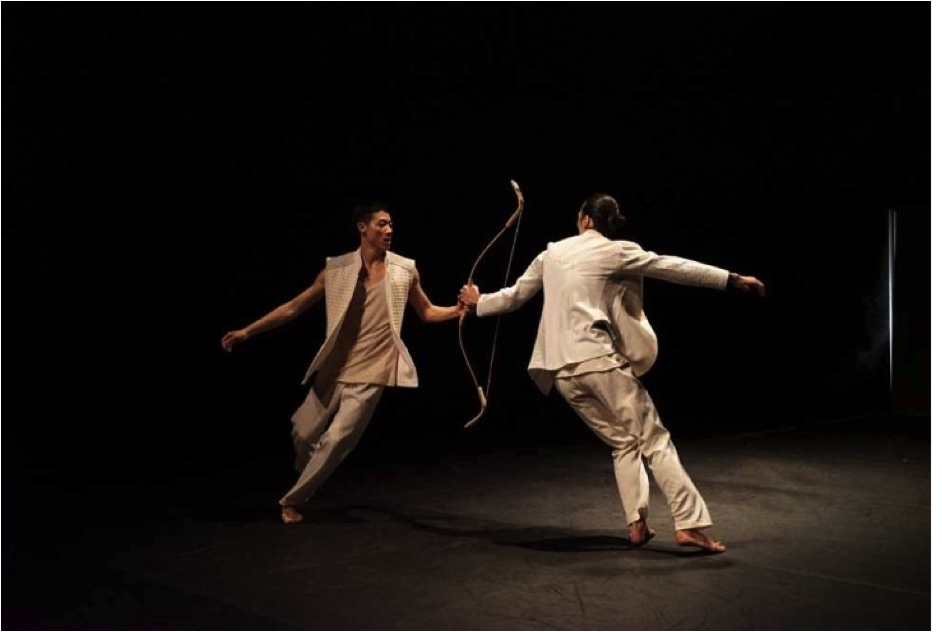 Pittsburgh Dance Gazette preview: 'Bereishit Dance Company to present an evening of firsts in Pittsburgh'
'Founder and artistic director Soon-ho Park said he was thinking not about the physical but the "mental or spiritual strangeness and harmony" in "Bow," a duet.
"Archery needs physical and mental strength both. Through the archery, we can see ourselves deeply. Actually the piece was made for myself," he said by email.
That process has catapulted Mr. Park to the top tier of choreographers in South Korea. He has been a part of the Seoul dance scene since 1992, but he decided recently to turn his focus to making dances. He chose Arnhem European Dance Development Center in The Netherlands in order "to be stronger as a choreographer and human being," he said.'
Read the full preview here.